EURORACK RAILS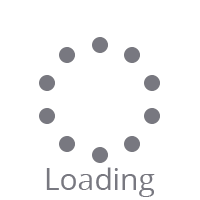 Eurorack rails: Where do I need it for?
Eurorack rails: Where do I need it for?
Eurorack rails are essential hardware for your DIY modular synthesizer. Their role is to give your modules surface to lie on along with giving you the option to securely fasten them in place. Therefore all rails in our store can work with both with Sliding Nuts and Threaded Inserts
We support your case project offering you the best possible rails to use – aluminium rails with lip. The lip allows you to place the modules next to each other in a perfectly aligned horizontal line. In addition to that, we also offer you rails in black color.  Moreover – for the cases where the weight limit is important, we also have a lightweight variation of the rails.
Eurorack HP sizes
Popular used length measure for Eurorack Rails are HP units (Horizontal Pitch), with 1 HP being 1/5 inch or 5.08mm. In our store, you will find the most popular standard lengths to choose: 84 HP | 104 HP | 114 HP | 126 HP | 168 HP | 196 HP
Do you need rails in a specific size different than standard? We've got you covered! With our Cut To Lenght service, you can get modular synthesizer rails in any length you need.
Showing all 41 results